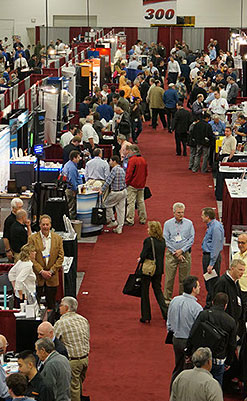 Reps vs. Direct Sales
Properly handled, an outside sales representative will not only work hard to sell your services, but can provide you with important information about the market and your competitors in general.
Your first inclination may be to hire employees to make up your direct sales force. Initially, this may seem like the best way to go, but considering the cost of an annual average salary of $50-70,000, along with the cost of training, traveling, commissions, incentives, medical and fringe benefits, holidays and vacations, the total compensation is closer to $80-120,000 a year. And this doesn't even account for the unproductive time it takes to become familiar with the new territory.
Instead, partner with an Independent Sales Rep! Reps bring experience and desire to succeed to the table. They work on commission so they need to sell. You want to obtain help selling your product. You may be able to sell to a few customers yourself, but you will not be able to sell enough to make it worthwhile. Use Manufacturers' Reps to sell your product. They offer many benefits, they get paid when they sell. Manufacturers' Reps usually have established relationships with customers. Further, you can hire enough Manufacturers' Reps to cover the entire country and it may not cost you anything other than the cost for the search process. Remember they work on commission and in some cases retainers and get paid when they sell.
Manufacturers' Reps are independent sales people who promote and sell products to OEMs and Distributors. Manufacturers' Reps sell numerous products and represent many different manufacturers. Products are usually sold in the same industry. For example, a Manufacturers' Rep may carry metal stampings, machining, castings, extrusions and fabrication, all products from different manufacturers. In the example above, the Manufacturers' Rep would work in the metals manufacturing industry and usually work within similar industries and various markets and work a selected region of the country.
Reproduced with permission from MANA.
Call us at (888) 999-3810 x129 or email us at john@d2p.com for more information.